---
We partner with thought leaders in banking and financial services to implement disruptive mobile strategies for increasing customer engagement and platform adoption.
---
Should you build native or use a cross-platform approach with Kony, Xamarin, or React Native? Have you considered push notification and marketing automation? Do we need offline functionality and geo-fencing for branches? We work with your stakeholders and ask the important questions that define the delivery strategy for your mobile banking applications.
A channel agnostic Customer Experience
A transaction started on a desktop can be completed on a mobile device, and vice versa. We build mobile banking strategies that extend core banking platforms with the "Agile Edge" - a layer of mobile, web, and service applications that allow you to be nimble and react to customer needs within months versus years.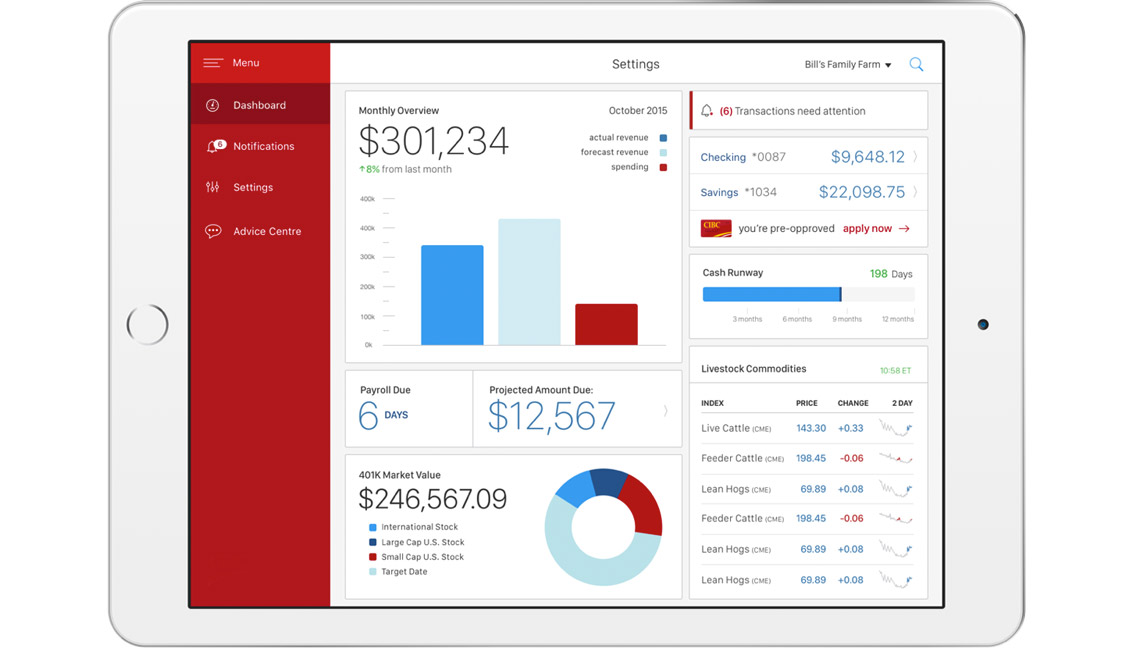 Digital forms on the go
While the industrialized core faces a slower speed to market due to regulatory restrictions, the user-facing applications can be decoupled and taken to market much faster. We use Lean Requirements" and Agile methodologies to transform the delivery mechanics inside your IT organization and deliver results to business in as little as six months.
Cross-functional delivery team
We follow a cross-functional model when building our delivery teams. Each team, led by a Product Manager, blends the functions of user experience, visual design, engineering, and quality assurance. This enables the team to operate independently, come up with innovative solutions, as well as move quickly in parallel to your internal teams.
Performance-oriented microservices architecture
Banks can speed up delivery by abstracting away from a batch-oriented model of core platforms and leveraging an intermediary messaging layer. We typically recommend a microservices architecture that lends itself to scalability, versioning, and support of several endpoints. We have experience integrating into all major core banking platforms (FIS, Fiserv, etc.).
Our solutions include native development, cross-platform implementations using industry leading toolkits (React Native, Xamarin, Worklight, Cordova), as well as full stack implementation of digital products that span the web, service-based architecture, and mobile endpoints.
Lean
As an organization, and the process we use. Lean requirements is an innovative, iterative approach for engaging stakeholders and collecting requirements. At a fraction of the time.
Agile
The only way to successfully design and build complex applications. An iterative approach that enables stakeholders and customers to interact with what is being built. Every two weeks.
Dual-Track
Two parallel tracks throughout the project. First track - discovery and design. Second track - implementation. Concurrently helping the team deliver exactly what the customer needs.
---
By combining lean requirements, Dual-track Scrum, and cross-functional teams, we are able to deliver complete mobile banking apps to market in record time. Take a look at the work we did for the Byline Bank in Chicago!
Banking app
Read about lean requirements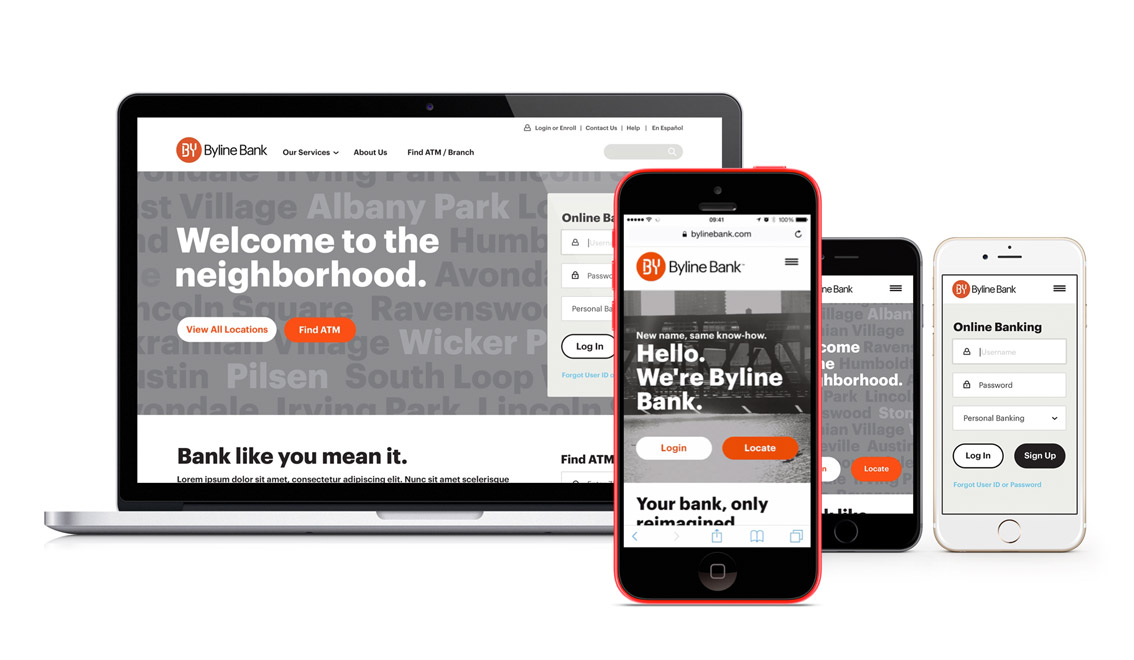 Byline Bank
View Case Study
Mercantil Commercebank
Read about React Native